De basis voor rekenvaardigheid (1)
Format
Online en offline leren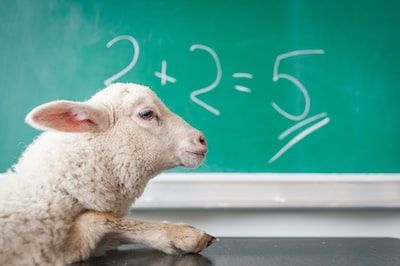 Over de cursus
Je begrijpt en kunt uitleggen welke aspecten (mede)bepalen of in ons rekenonderwijs het leerproces van elk kind centraal kan staan.

Je kunt uitleggen hoe voorkomen kan worden dat de nadruk vooral ligt op het invullen van antwoorden en (korte termijn-) toetsresultaten.
Artikelen

Verschillende soorten vragen
Verder groeien

Passende activiteiten

Betekenis geven aan cijfers

Omgaan met grotere getallen
Je hebt de cursus behaald door minimaal 70% van de vragen correct te beantwoorden.
Doelgroep: Deze online cursus is geschikt voor leerkrachten en iedereen die te maken heeft met pedagogiek of onderwijskunde of daarin geïnteresseerd is.

Studieduur: 8 uur

Na elk subthema worden er 1 of meerdere vragen gesteld.

Aan het eind van elk thema wordt er een reflectievraag gesteld.

Er worden open vragen gesteld om vanuit theorie en reflectie naar de praktijk te kijken.

Waarom deze cursus?
Theorie
Deze eerste cursus over de basis voor rekenvaardigheid is bedoeld voor leraren en bespreekt waarom het rekenonderwijs een herziening zou moeten ondergaan om de basis voor rekenvaardigheid te kunnen leggen.
Reflectie
Je kan een eigen mening formuleren over een eventuele herziening van het huidige rekenonderwijs.
Praktische handvatten
Door het volgen van deze cursus werk je aan het leren onderbouwen van een mening over het huidige rekenonderwijs.
Agenda
Hier komen de komende online en offline bijeenkomsten voor deze cursus te staan.
Dolf Janson
Senior onderwijsadviseur en -ontwikkelaar
Omschrijving
Drs. D.J. (Dolf) Janson is zelfstandig onderwijsadviseur en -ontwikkelaar op het brede gebied van leerprocessen van leerlingen en leraren.
Voor meer informatie over de auteur ga naar de
website
.